BREAKFAST AND AFTER SCHOOL CLUB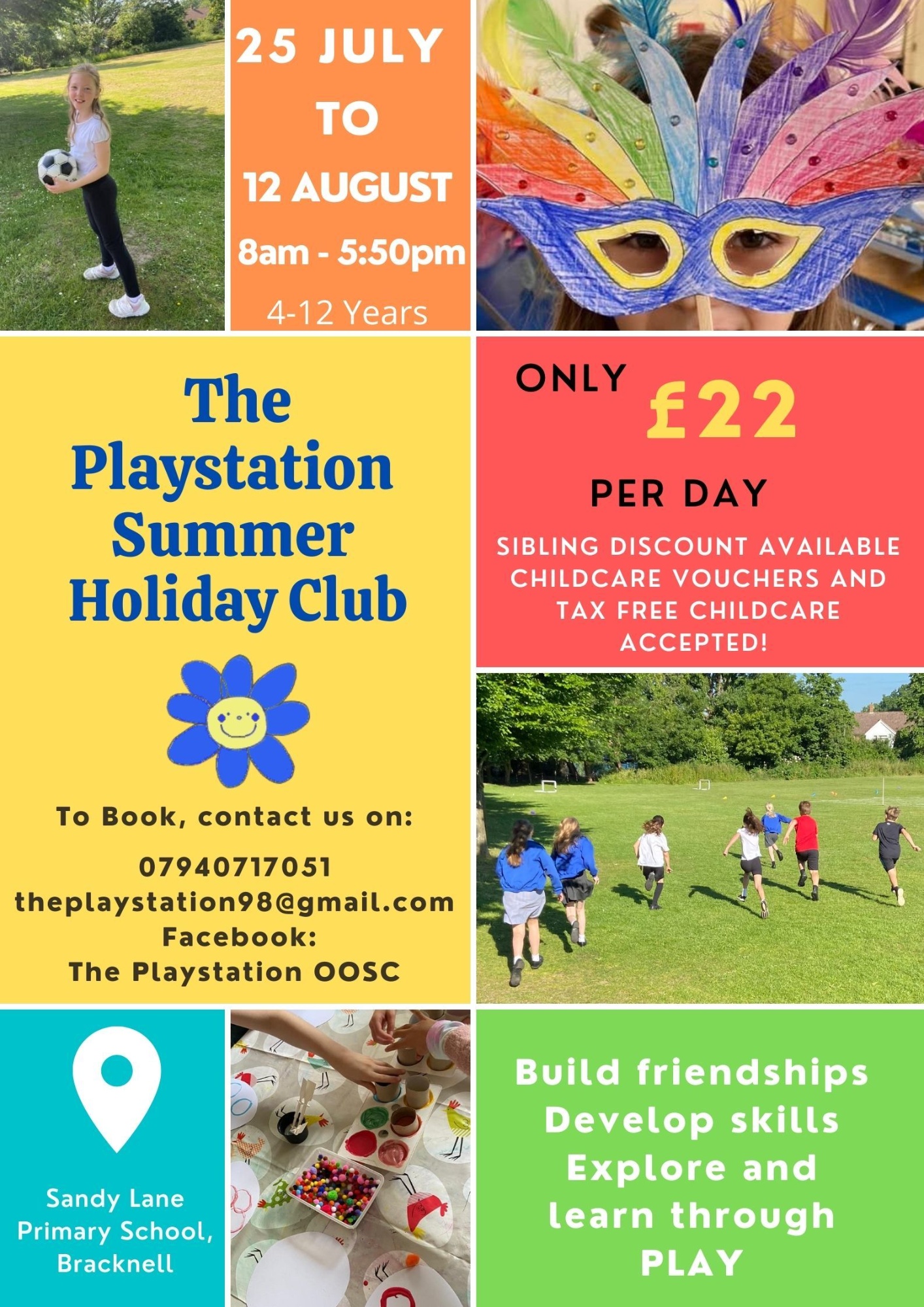 BREAKFAST & AFTER SCHOOL CLUB
The Playstation Out of School Club is a privately run organisation providing before, after school and holiday care to families in the local community. They provide a safe and stimulating environment for children aged 4 to 12 years old. The Breakfast and After School Club is available to the children attending Sandy Lane Put please get in contact as there are waiting lists for spaces.
The Playstation usually run holiday clubs every holiday/half term (excluding the last two weeks of August and Christmas).
Ellie says:
"Running for over 20 years, The Playstation offers before and after school care to children at Sandy Lane Primary School. And we're not just your average out of school club! We offer an extensive range of activities to help children develop physical, social and emotional skills in an encouraging free play environment.
We can guarantee:
Friendly, qualified & passionate staff
Competitive prices
Great range of indoor and outdoor activities available every day for children aged 4+
Fun at every session!
Get in touch today to find out more:
Our friendly team look forward to welcoming you!"
BOOKINGS
Bookings can only be made via The Playstation.
For more information:
Email: theplaystation98@gmail.com
Tel: 07940 717051 (7:45 am – 8:45 am / 3:00 pm – 6:00 pm)
Facebook; The Playstation OOSC
OFSTED
Most recent Ofsted report and their registration: