WELCOME TO
WHERE EVERYONE IS EQUIPPED TO EXCEL
For recent news and events click here
OFSTED February 2020
"Sandy Lane Primary is a GOOD school in all areas."

"The school is at the heart of the community and the community is at the heart of the school."
"We come from different places but we're all the same inside."
"PRIDE - we're like a pride of lions. We belong together."
Report can be found here: 10122200 - Sandy Lane Primary School -133619 - Final PDF.pdf
A message from our Pupil Leadership team....
Welcome to SANDY LANE PRIMARY SCHOOL!
We are the Head Student Team of Sandy Lane. This means that we support the Headteacher, deputy head and all the excellent teachers of Sandy Lane to make our school even better than it already is. We are driven to be the best head student team we can possibly be!
Sandy Lane is a fantastic school because our teachers are: lovely, intelligent, talented, caring, knowledgeable and all round phenomenal human beings! The students of Sandy Lane follow the PRIDE VALUES.
Positive
Respectful
Inclusive
Driven
Excellent
We follow these values because it makes our school and those within it, better people and supports us in excelling in our learning.
We are an inclusive school with a range 39 different spoken languages! As well as being inclusive we are respectful of other people's opinions and beliefs. We also adopt a very positive in every aspect of school life.
We run lots of different projects and events every year such as:
SPORTS COMPETITIONS
Sports teams compete in inter-school competitions in football, athletics, tag rugby, tennis, netball, curling, swimming.
ART
Talented artists from Years 4, 5 & 6 worked alongside Niall to create a beautiful wall mural in our KS1 corridor:

CHOIR
Our Choir have performed in local events within Bracknell as well as bigger events at the O2 and The Royal Albert Hall. You can hear some clips on our CLUBS page - click here
SCHOOL TRIPS
Our children participate in a variety of educational school trips including:
Cinema, residential, museums, library visits, pantomime, Bird World, Ufton court, Lapland UK, The Look out and Butser farm.
A MESSAGE FROM MR DAVIES
Dear Children, Parents & Carers,
Welcome to Sandy Lane Primary School! I hope that these pages give you a feel for the ethos and aims of our warm and friendly school. We are lucky to be a large Primary School, with extensive grounds, offering a range of activities in school and in our community. Within our larger community, we have smaller 'phases', enabling children to develop themselves as individuals, in small groups and as part of a larger community. All children are supported by our caring team.
We place an explicit emphasis on developing the whole child as a person and as a learner. Our wonderful staff team and I are committed to ensuring children have a wide array of learning experiences and that we equip your children with the knowledge, skills and values that will enable them to progress in life, becoming confident and responsible local, national and global citizens. We aim to do all this in such a way that the children cannot help but smile.
One of my key aims is to foster strong links between school and home – I often talk of our school 'family' and positive, strong links between us are essential. Staff are available to talk to on the playground at the end of each day, as am I, and we welcome any comments, thoughts or help you can give.
We are all here to do the absolute best we can for each and every child – and together that's what we will achieve.
If you have any questions or would like to come and look around our wonderful school, please do not hesitate to contact the school office.
Here's to exciting times ahead.
Best wishes
Neil Davies
Head Teacher
Please contact Miss Day (click here for details), School Secretary, if you would like to arrange to come in to see our school in action. We would be happy to show you and your child around our positive feeling and purposeful school, with happy and engaged children.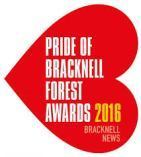 We are very proud to be 'School of the Year' runner up in 2016.